Returns only? NO APPOINTMENT REQUIRED!
Return bins will be available outside the Library entrance:
Monday & Friday 9:30 am - 5:00 pm
Tuesday, Wednesday, Thursday 9:30 am - 7:30 pm
Saturday 9:30 am - 3:30 pm
---
Overnight return drops will be open:
5 pm Monday to Tuesday 9:30 am
5 pm Wednesday to Thursday 9:30 am
5 pm Friday to Saturday 9:30 am
All returns must quarantine for 24 hours before check-in. All overdue fines will be cleared. If bins are full, please do not leave items outside of bins.
*Library & returns drops will be closed on State and Federal Holidays*
PLEASE NOTE: Items being returned to these drop boxes do not need to be bagged. Only items being handled by staff during Curbside Pickup must be returned in bags.
---
Need help with something??
Chat with us!
chat loading...
Live Chat is Available M-F 9AM - 5PM
OR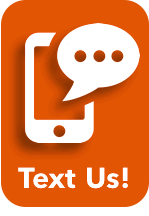 (508) 210- 2901
---