The Gale Free Library is a proud member library of the C/W Mars OPAC (online public access catalog) A brief overview of CW Mars:
CW MARS is a diverse multi-type library consortium made up of over 100 member libraries primarily located in Central and Western Massachusetts. CW MARS is an acronym that stands for Central and Western MAssachusetts Resource Sharing. We are the largest of nine library consortia in the state of Massachusetts. Our membership is made up of academic, public, and special libraries of all sizes, from tiny towns with populations under 500 to large urban libraries with many branches. CW MARS hosts and supports the hardware and software needed to power our shared online library catalog and library staff software. We provide technical support to member libraries.
Being apart of a consortium allows Holden residents to borrow from all other member libraries' collections with just one account/one card. How cool!
For more information on the CW Mars consortium group, including the list of partner libraries included, please click here.
---
Can't find what you are looking for in the CW Mars catalog? Try searching with the commonwealth catalog next.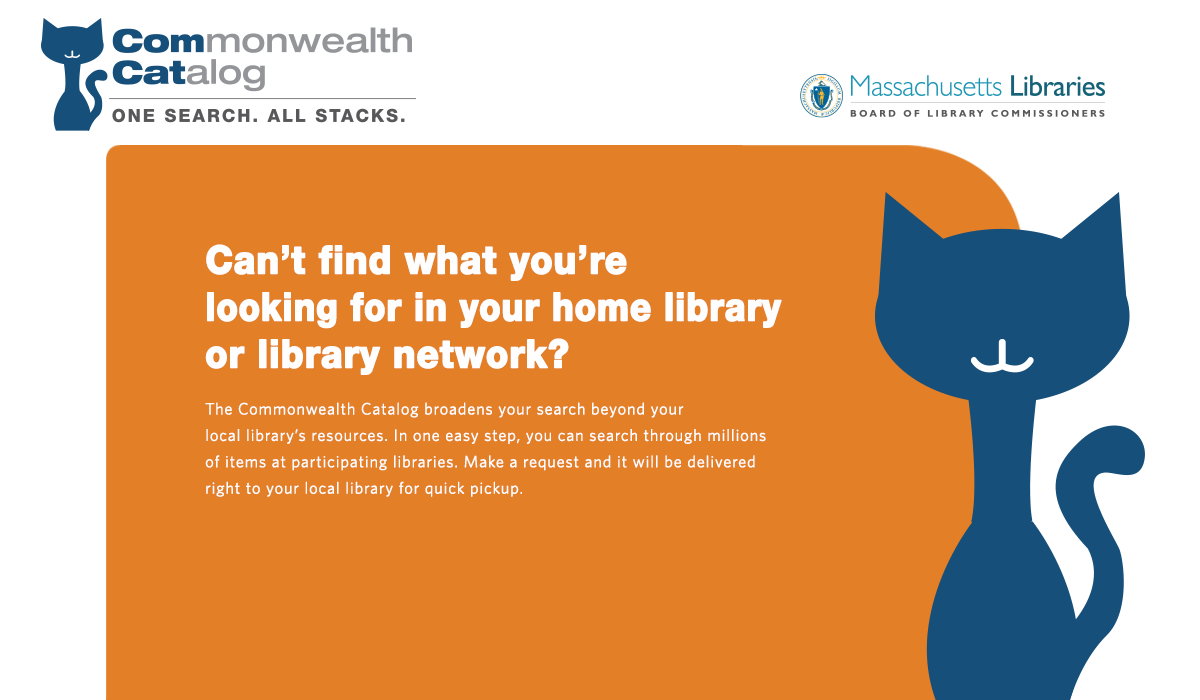 You can search other libraries across the Commonwealth of Massachusetts via the Commonwealth Catalog. Requests will be delivered to your local library for pickup. For more details on this catalog, click here for more information.
---