NewsBank - Boston Metropolitan Collection
Search a total of 266 Boston Metro news sources including full-color image editions of the Boston Herald, Cape Cod Times and Worcester Telegram and Gazette. The Landmark is also included. This extensive collection is available in the library (using our wireless internet connection) and remotely with your library card on an easy-to-use mobile responsive interface. Issues are simultaneous use (so there is no wait), and include zooming and cropping features, article sharing and email capability for your convenience.
---

In addition to the print editions of Consumer Reports that you can find in house here at the Gale Free Library, with your Holden barcode you will have access to the full Consumer Reports online database. When using the library computers or connecting via our wireless I.P. you will be directly routed to the website. If logging in from outside the library you will need to enter your library barcode as your PatronID.

Consumer Reports is the world's largest nonprofit product-testing organization and has been helping subscribers find better, safer products for 80+ years. Consumer Reports accepts no outside advertising and no free test samples, and employs shoppers and experts to buy and test the products reviewed.

For further information or assistance, please contact the
Reference Desk @ 508-210-5569
---
Reference Databases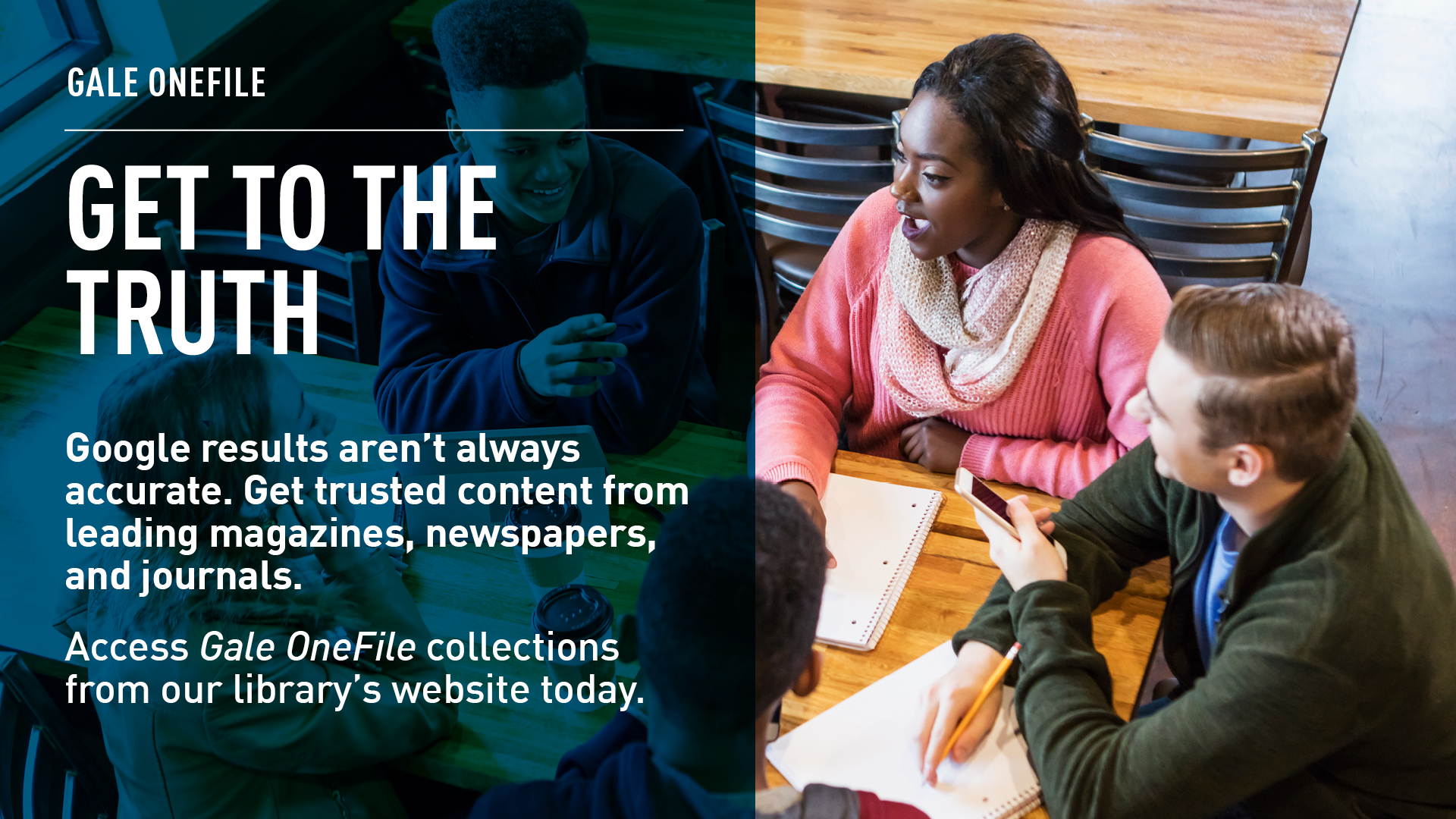 Gale Reference Online

This suite of research & academic databases offers thousands of scholarly, full-text articles organized by subject matter. Highlights include access to Academic OneFile, Britannica Online, and the archives for the Boston Globe and New York Times newspapers.
Brought to you by the Massachusetts Board of Library Commissioners and Massachusetts Library System with state funds and federal Institute of Museum and Library Services funds.

Gale Testing & Education Resource Center

The Gale testing & education reference center helps our patrons prepare for the future in ways never before possible. This database provides users with in-depth information on colleges and universities, graduate and professional programs, distance learning, corporate training, available scholarships and awards, preparatory entrance tests and much more. Available online practice tests include entrance exams, certification and licensing tests.
---
Health and Wellness
MedlinePlus

The National Institutes of Health's Web site for patients and their families and friends. Produced by the National Library of Medicine, the world's largest medical library, it brings you information about diseases, conditions, and wellness issues in language you can understand. MedlinePlus offers reliable, up-to-date health information, anytime, anywhere, for free.



MASS.GOV find a Physician

"Physician Profiles" is a comprehensive reference source to help consumers find a particular physician, find physicians in the consumer's local area, or to look for physicians in a specific specialty, such as general surgery or neurology. Each physician's Profile may contain information about the physician's specialty, medical school, residency training, insurance plans accepted, honors/awards, publications and a host of other information. Profiles also include Board discipline, criminal convictions, hospital discipline and medical malpractice payments reported to the Board.
---