Computers / WIFI / Printing
FREE WIFI
We've added additional wifi extenders so that our wireless internet signal can be accessed throughout the library grounds, including the parking lot, back garden, and library lawn! We've got Adirondack chairs out and available for patron use around the lawn, Mon-Fri, 9-5. Grab a chair and hangout awhile.
(username is Galefree, and password is Library123)
When linked on our wifi signal, you can also access many of our library databases, without having to log in. This includes our building-use only geneogly databases, Ancestry.com and American Ancestors
PRINT SERVICES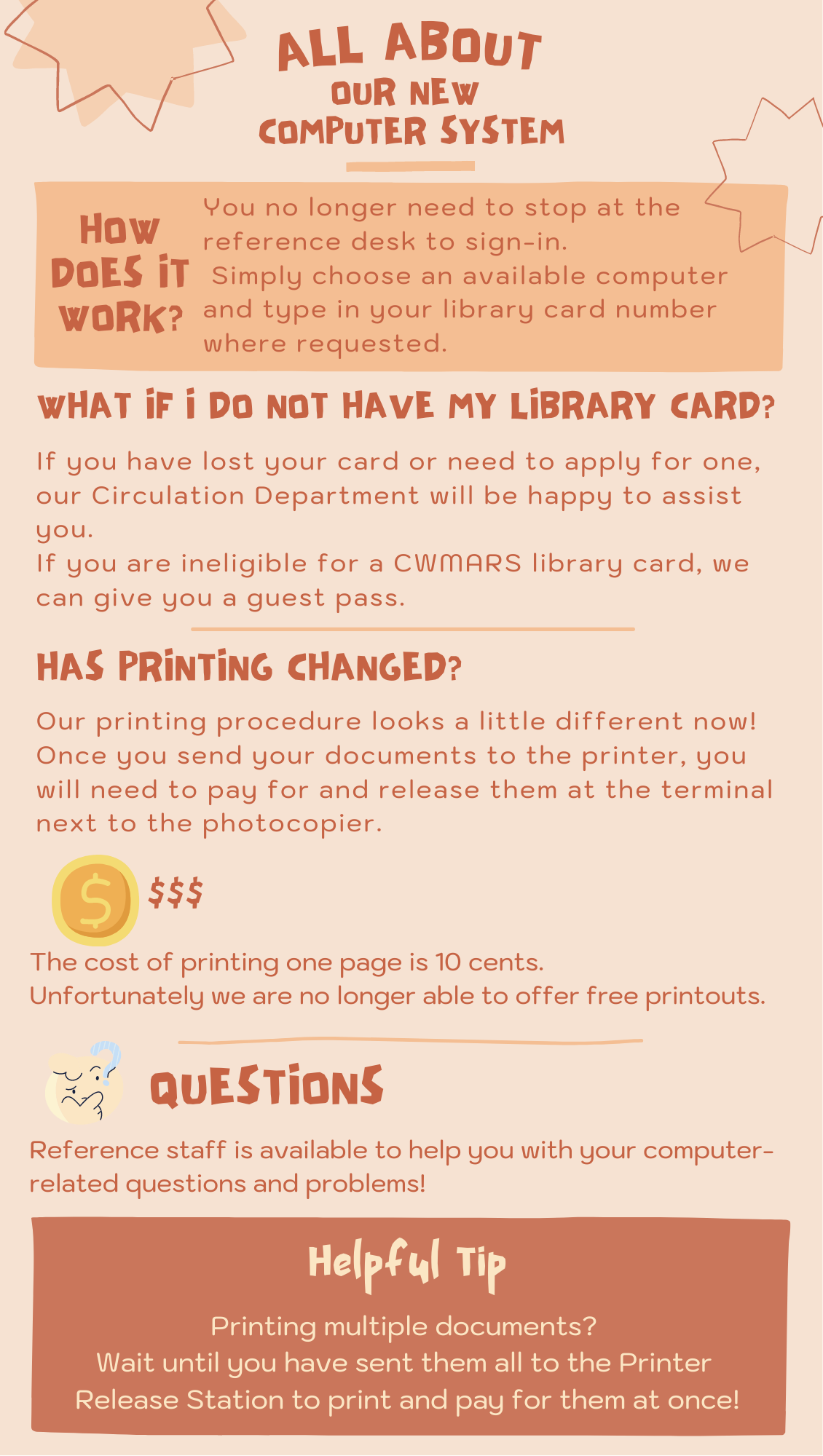 We now offer mobile printing as well!
Click here to upload your print job and proceed to the print release station to pickup
---
Reference staff is available to help you with your computer-related questions and problems! Please reach out to us:
PHONE - (508) 210-5569
TEXT - (508) 210-2901
---